Becky Brenner
Consulting Partner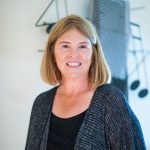 Becky will celebrate her 40th year in radio in 2017!   She has worked in several positions in multiple formats including Country, Classic Country, Classic Rock, Progressive Talk, Light Rock, Top 40 and more.
For multiple years running, Brenner was selected as one of the Top PD's (all formats) in America according to Radio Ink Magazine.  In 2004, 2005 & 2006, 2009 and 2010 she was named Radio Ink's #1 Country Programmer.  She was also awarded the 2010 MIW Radio Group's "Achievement in Programming" Award.  Named one of the "Most Influential Women in Radio" by Radio Ink 2016.
Becky has held Management, Programming and on-air positions with Midwest Family, EZ Communications, ARS, Infinity and CBS; mostly in Seattle, WA.  Her primary station for 26 years was 94.KMPS-FM, named the 2004 CMA and the 2010 ACM Major Market Station of the Year.
She was also the VP/Programming and a Country Consultant for Broadcast Programming & BP Consulting Group from 1992 to 1995.  Consulting Country Clients and Supervising Program Directors and Music Directors in 30+ formats delivered to over 800 clients around the world.
She has served on the Country Radio Broadcasters Board of Directors for over 16 years (three years as President) and is a twelve year member of the CMA Board of Directors.
Becky is a Seattle native who graduated from the University of Wisconsin-Oshkosh with a degree in Radio-TV-Film. She continues to do voice work for Westwood One and can be heard on radio stations around the country and internationally in Saudi Arabia.
Brenner has two children, Jessica 30 and Andrew 27.   When she is not listening to the radio, she enjoys volunteer work, golf, reading, travel and bowling.
feedback form
Want more information? Please complete the form.