Tom Benson
Media Services Editor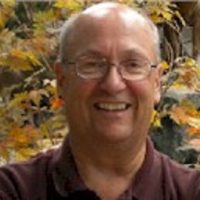 It all started at homeplate on a Little League Field.  "I was at-bat and from behind me I heard a radio play-by-play guy talking about me. I struck out! But, from that moment, I was aware of the power of radio."
Tom soon became the local station's go-fer and at age 14-years-old was on the air playing — Polkas!  That certainly didn't impress the girls at school, but he was on his way.
A veteran of Vietnam, Tom was a Program Director for the American Forces Vietnam Network (AFVN).. Program Director for several stations in Pennsylvania. A highlight: Spring '92, Tom registered the highest 25-54 Arbiton AC Share in the nation at WKSB Williamsport, PA.
That accomplishment led to the corporate PD position with Dame Media, which operated stations in PA and New York State during the '90s. He oversaw programming for 21 stations, including heritage three call-letter stations..WHP in Harrisburg, PA and WGY in Albany NY.
Tom has hands-on experience programming Country, Classic Hits (Oldies!), AC and NewsTalk.
Currently based in Orlando, Tom is producing talk programs for local radio and consulting.