11/26/2016
Posted by:

Mike O'Malley

Category:

Audience Research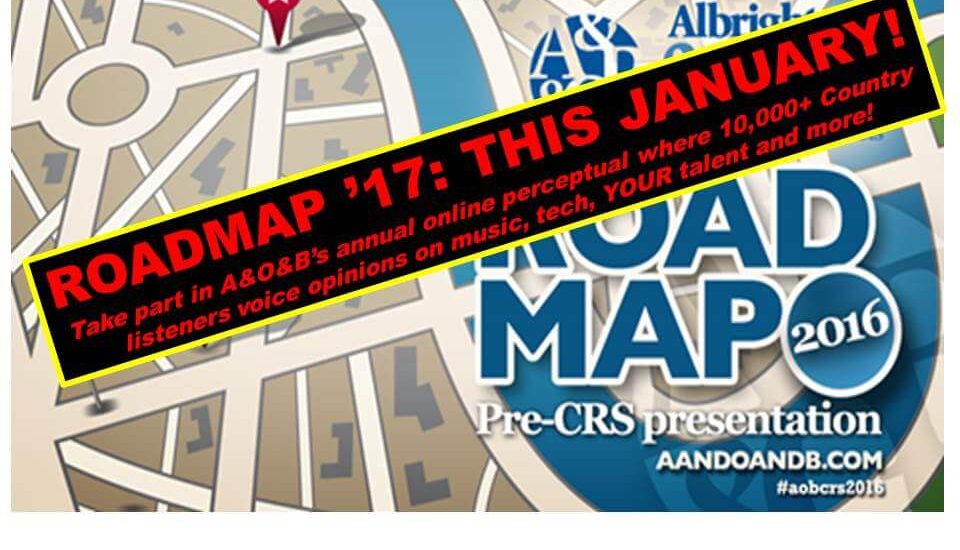 Roadmap 2017 returns next month!
A&O&B's 12th annual Roadmap online perceptual will be in the field for four weeks beginning January 9th, 2017.
"This is a remarkable opportunity for stations to ask their own listeners about music preferences, social and digital habits and even receive feedback on their key personalities. It's a comprehensive guideline – hence the name 'Roadmap' that stations will find great value in throughout the year," said A&O&B Partner Mike O'Malley.
"Trending this data has been extremely valuable for stations," A&O&B Partner Becky Brenner noted. "These have added significant insight into where the format and the listeners are headed."
Roughly 10,000 listeners participate each year.
The Top Line National Data will be presented at A&O&B's 23rd annual "Pre-CRS Seminar" in Nashville, Wednesday morning February 22, 2017.
For more information – especially on participation – contact Mike O'Malley at Mike@AandOandB.com or Becky Brenner at Becky@AandOandB.com