07/17/2017
Posted by:

Mike O'Malley

Category:

Uncategorized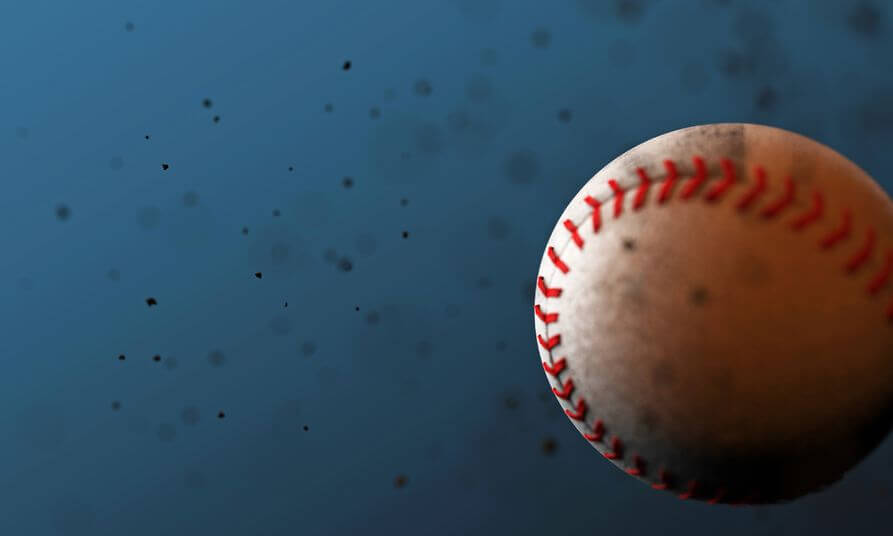 The Major League Baseball season resumed this weekend after its annual All Star break festivities.
(Doesn't it seem like there's hasn't been baseball for two weeks not just two days? Just me? OK)
Never being one to miss finding a baseball analogy for any life situation, I was thinking about how the MLB All Star Game paralleled radio – particularly in terms of talent.
Here are nine thoughts – one for each position:
Numbers matter (ratings/BA/ERA/WHIP and more)
Numbers are a significant factor in deciding who goes to the All Star game. They're obviously also a critical part of the radio universe.
In fact, radio may rival baseball for the amount of meaningful metrics: from the obvious like cume and TSL to the less apparent like horizontal and vertical cuming or your own station's version of baseball's Slugging Percentage (total bases divided by number of at-bats).
What would a talents' Slugging Percentage (SLG) be if their content "hits" were divided by their number of breaks?  Babe Ruth's SLG was 690. Daryl Strawberry's was 505.  Last year the Phillies and Braves as a team had the lowest SLG at 384.
Tally own break Slugging Percentage, then use it as a baseline to help you measure your growth.
Know your strengths (and weaknesses)
While a manager inherits his all-star team, assembling the lineup requires considering each individual's strengths and weaknesses against the competition.
Hopefully you and your PD know what your strengths are. If you don't know what you do best, find out. Now. Ask managers, peers – because you can't build on your strengths if you're not sure what they are.
Grow your own
Last year MLB reported that only 13 of the year's All-Stars joined their club via free agency. That's less than 20% meaning that – in great part – player development has played a critical role in the makeup of the teams.
Making coaching a priority works in sports… and in radio.
Don't' "hold back" your best content
The American League won this year in the 10th inning. But that's not the recent norm. Prior to this year we have to go back to 2011 when the deciding inning was near the middle or end of the game (in 2011 it was the fourth inning).
From 2013-2015 it was the second inning that played a significant in deciding the outcome. In 2012 it was the first inning
The point is, don't withhold your 'best' content. Early breaks can be instrumental in a "win."
Celebrate success of teammates.
Success is sweetest when you can celebrate with others (how many happy dugout shots have we seen over the years?)
Just like every player in a lineup, every talent on a station has a critical role to play.  Understanding your role and performing to your maximum capability are critical for the team's success – because ultimately of course it's about how the team performs.
Celebrate important contributors
This year's salute to great Latino players was perfectly suited to the host city of Miami.
Celebrating the heroes of our business, those who have set the bar and those who we learn from is not just noble but insightful. It's also a reminder that hard work matters and yields results well beyond the present.
Play to win but also for Pride
An all-star game is a lot about playing for pride – just like every break.  Your teammates are counting on you sure, but even when you're on the short end of a 10-0 score in the bottom of the 9th, no batter is going to mail it in.
Imagine your fellow talents are listening to your show with a critical ear. Hopefully what you do makes them proud to be on the team with you and challenges them to excel as well.
Have fun
It's easy to get caught up in the pressure of performance from a vocal, expectant in-person crowd but also an audience that's potentially in the millions that has an acute desire for you to be great right now.
Perhaps it's this pressure that contributes to enthusiastic dugout celebrations.
High-fiving each other's accomplishments works just as well inside a radio station as inside a dugout.
Trying not to lose isn't the same as trying to win.
Believing in yourself, rising to the occasion, thinking big, wanting to make a difference – these are all attributes of those playing to win vs. playing not to lose.
You may well have heard this O'Malley-ism about why, despite all the challenges, now is the best time to be a talent: "There's two outs, it's the bottom of the ninth, bases loaded, your team is down by a run, and you're coming to bat.  The game is on the line and in your hands; it's your chance to win it for the team."
The desire/need to perform is why most of us chose to be talent in the first place.
So embrace the spotlight.
Now is the time when we can be the difference between winning and not losing.
Batter up!
Related:
9 Lessons from Baseball that Can Help Your Radio Station
Committed to Doing Your Best Shows Ever In 2017? You're to be T.O.A.S.T.E.D.
Remembering the Great Dan Daniel: 6 Principles Behind the Success of One of America's Premiere Radio Talents
This Applies to Programming Too
Photo Credit: Copyright: <a href='https://www.123rf.com/profile_andreacrisante'>andreacrisante / 123RF Stock Photo</a>